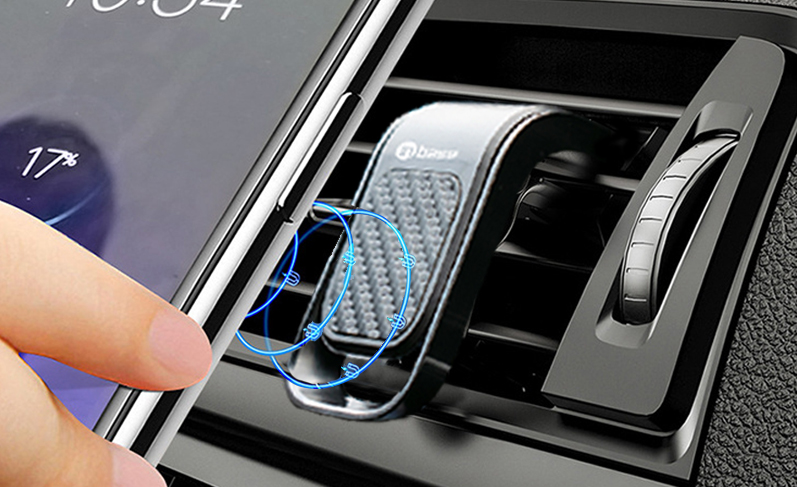 Multiple Mounting
A magnetic air vent car holder is a quick step that can Stick your device onto the magnet safely. Which had powerful magnets, Ant interference strong signal, and wide compatibility.
Powerful Magnet
Strongest Magnet-Neodymium N45 Magnets are strong enough to hold any Smartphone/Tablet.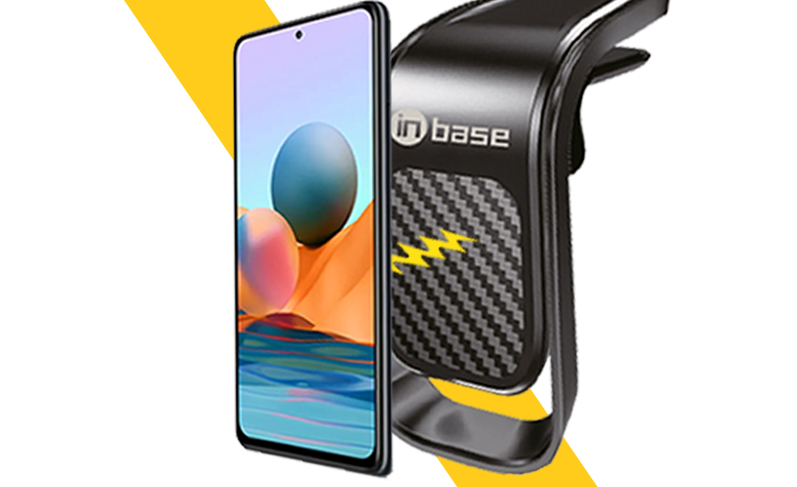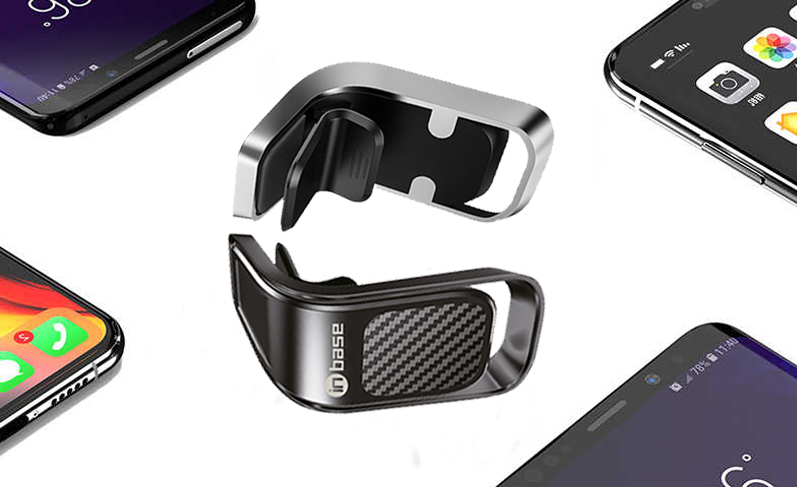 Multiple Mounting
The car mobile holder can be easily attached to the car dashboard/windscreen/air Vent. Going for a dashboard mounting option makes for the optimum position for an in-car mobile holder as it leaves your windscreen free from any kind of obstruction.
Larger Grip Clip
The Suction cup offers a powerful grip with an upgraded gel pad that leaves no air gap between the cup and the dashboard. Equipped with an adjustable side grip support arm that strongly holds all the devices and adds an extra layer of security, and prevents any damage to the mobile phone on rough terrain.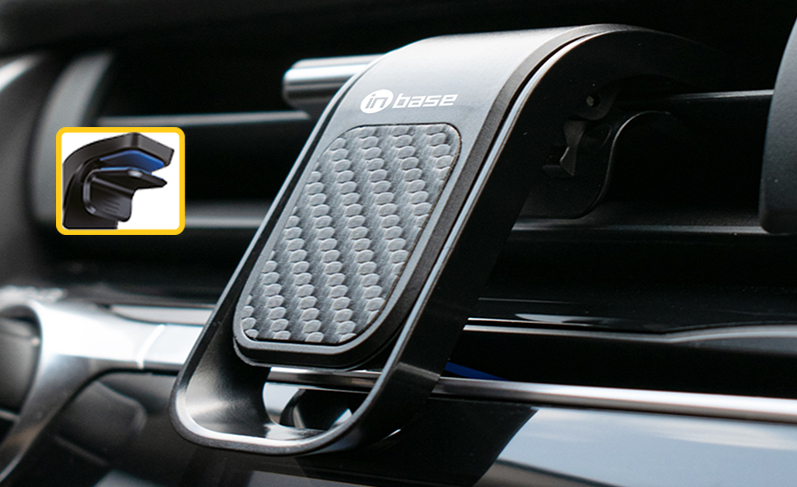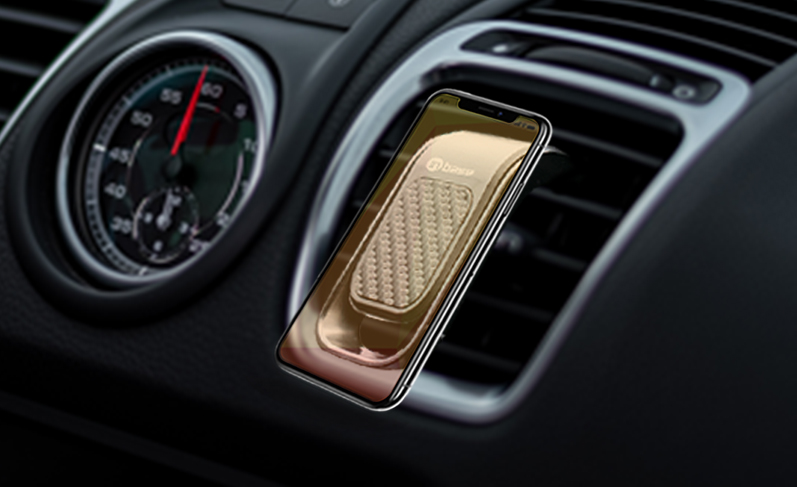 User-Friendly Model
Rubberized holder sides ensure no damage or scratch to your phone Round Edge and Non-Slip Grip to hold your phone tightly even in case of high bumps or turbulence. Fits all smartphones, iPhone, Samsung, Lenovo, Moto, Xiaomi, etc Lightweight, pocket-friendly, portable design. Can be used in any car, anytime unlike traditional mounts which are fixed.