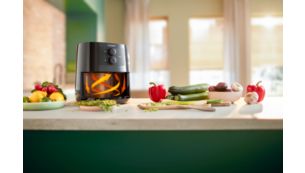 Healthy frying with Rapid Air technology
Rapid Air technology, with the unique starfish design, provides swirling hot air to cook delicious food that is crispy on the outside and tender on the inside, with little to no added oil.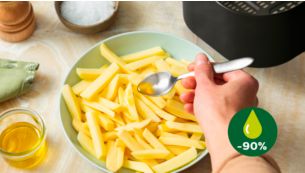 Fry with up to 90% less fat*
The Philips Essential Airfryer uses hot air to cook your favorite dishes with up to 90% less fat.*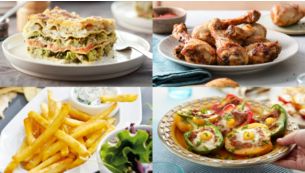 Tasty Airfryer recipes for a healthy life
Discover hundreds of delicious Airfryer recipes that are tasty, healthy, and quick to make. The recipes in the Nutri app are composed by nutrition experts for daily delicious cooking.