Smooth skin at all times
Be in control anytime, anywhere! The new on-the-go trimmer from Philips is the new discrete beauty tool that enables you quickly and easily remove even the finest hairs from your face. It comes with a cleaning brush for extra hygiene.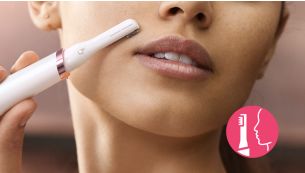 1/3″ trimming head for easy removal of facial hairs
The face application trimming head is great for quick touch-ups on the go. The 1/3″ trimming head ensures a quick and precise application on any facial area.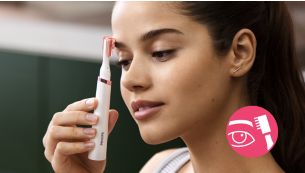 2&4 mm eyebrow comb to uniform hair length
With 2 length options, 2mm and 4mm, trim hair to the precise length you want. Simply attach the comb onto the trimming head to achieve a precise and uniform result.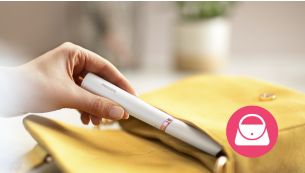 Small enough to take everywhere
Small enough to fit in a handbag or clutch and battery-powered, so you can take it anywhere you go. AAA battery included.